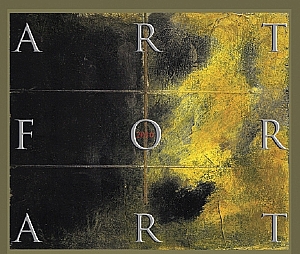 ART FOR ART 2012 was a great success.
Thanks to all of you that made it possible.
*************
A recent article in the NEW YORK TIMES, "Where's my bailout?, spoke of the urgent need to help artists out in times of crisis.
Here is an excerpt:
A run of bad luck — a car accident, an illness, the loss of a job by a spouse or partner — can mean financial disaster for many artists, who are often self-employed. And their numbers are huge: almost two million artists of various types are in the labor force, according to the National Endowment for the Arts.

Unlike financial companies and automakers, which received a combined $700 billion from Washington in the Troubled Asset Relief Program, most artists don't qualify for any bailouts. Personal savings, insurance, a generous relative or an emergency grant is often all that stands between them and financial ruin.

"A lot of artists fall between the cracks, between FEMA and the Small Business Administration," says Cornelia Carey, executive director of CERF+. The group has been working since 2006 with state, regional and federal agencies and foundations to help creative workers survive personal financial crises and to plan for possible disasters like hurricanes, tornadoes, floods or medical emergencies.

Many can't afford such preparations themselves. "They're both high-need and very vulnerable," Ms. Carey said. "They often have a low and erratic income, sporadic employment and most are not big enough to access a loan from the Small Business Administration. Preparedness is kind of the last thing that gets done."...
SELF-EMPLOYED artists, whatever their specific field or previous level of financial success, cannot collect unemployment benefits and often face restricted access to traditional forms of capital, like bank loans or lines of credit. And their contributions to the nation's economic life are sometimes dismissed.
Yet a 2008 study by the National Endowment for the Arts, called "Artists in the Workplace," found that artists, athletes and museums contributed $70.9 billion to the economy annually. Artists are twice as likely as other American workers to be college-educated and 3.5 times as likely to be self-employed. No matter how successful they've been, many creative people can run into financial trouble if their work falls out of favor, if they lose clients, if arts budgets wither or if they have a health crisis.
"It's the nature of the business," says Mr. Nulman at Just for Laughs. "No performer ever wants to think they're finished. I see these cases and, like all of us, say, 'There but for the grace of God go I.' "

For the full article please go to:
NEW YORK TIMES article "Where's my bailout?

List of foundations from article:
CERF+
WRITERS EMERGENCY ASSISTANCE FUND
HAVEN FOUNDATION
AUTHORS LEAGUE FUND
AUTHORS GUILD


For Pictures from the PHOTO BOOTH click below
Problems with the link? paste:
http://www.flickr.com/photos/64440452@N03/

To PRINT sign up for a flickr account and once the page is open, choose the 2012 group, click on the photo you would like, go to actions and download your photo.